Author/Illustrator/Teaching Artist/

Life Affirming Speaker/Presenter/ Maker/ Artist/ Retired Elementary Art Teacher/ Wife/ Mother 

Rollicking You Grew- 

500 word Funny Picture Book 

written and illustrated by Catherine Jacobs

Picture book- Rollicking You Grew- Work title

New cover image idea coming soon

Sign up for my Freebie 

"30 ways in 30 days to affirm your love for your child."

©Catherine Jacobs  All rights reserved for all images on this site.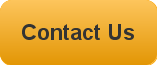 Fun, life affirming, biblical based products for Pro-Life Families, Grandparents, Churches and Groups.

Sign up for my free email news. 

Receive my Freebie "30 ways in 30 days to affirm your love for your child."

Receive free life affirming arts and crafts activities 

scriptures, new offers on products, books and services. 



Rollicking, kicking, flipping, humor shows and tells how babies grow before they are born. 

Written and illustrated by author/illustrator, Christian mother, of four, who survived two high-risk, life-threatening pregnancies.

Designed for families with curious children who love to laugh and learn. This story connects to Jesus's birth. 

Soft pastels radiate the warmth of the womb, wrapping readers with the wonder of God's plan for 

His precious pre-born children. 

Filled with wonderfully funny things babies can do before they are born. 

Catherine's Miracle Baby twins were born eight weeks early after a high-risk life threatening pregnancy by emergency c-section. They are now working adults. 

Crowning of Thumbelina Digital painting made in Procreate. 

Illustration for Highlights Foundation Crash Course in Illustration Summer 2022

and submission to Portfolio Review for SCBWI Summer Conference 2022.

See more of my submissions and published for in my portfolio.